Virtual physical therapy is one of the latest telehealth practices to gain traction. Physical therapists across the country use virtual PT to continue care for patients with a variety of conditions and their services have proven to be effective. In this guide to virtual physical therapy, we'll explain what telehealth PT involves, how effective virtual physical therapy is, what virtual PT treats and its benefits, how much it costs, and more.
What is virtual physical therapy?
Telehealth physical therapy, sometimes referred to as virtual physical therapy, involves a patient working with a licensed, highly educated physical therapist over a video call. The patient schedules an appointment like they would for an in-clinic visit, but does not need to leave their home. They simply need an internet connection, some space, and a working laptop or smartphone with a microphone and camera.
Three steps your session of online physical therapy treatment may include
Similar to the goals of an in-person session, the goals of virtual PT will be to understand your condition, reduce pain and improve movement, strength, and flexibility. Your telehealth PT session may include:
Diagnosis/check-in — During your initial virtual PT session, the physical therapist will take some time to find out as much as they can about your issue. This information can help them evaluate the source of your symptoms. In later sessions, your therapist may take some time to check in with you at the start of the session. This could include asking you questions about:
Your pain levels.
Your areas of concern, such as movement problems, weakness, and physical activities
Any things they've asked you to do between sessions, such as therapeutic exercises.
Treatment — The next step in your virtual PT session will typically be doing that day's treatment. This may include your therapist walking you through some stretching or strengthening exercises. They may also show you how to perform some at-home techniques and strategies to better manage your pain. In addition, they may talk to you about changes that you can make in your daily routine that can help you recover faster.
Wrap-up — In the last few minutes of your appointment, your physical therapist may take some time to review what you've done during your session. This is also a good time to ask any final questions that you have about your treatment or condition. Your therapist may ask you to fill out a functional outcome questionnaire, and they may also have you sign up for your next appointment.
What conditions does virtual PT treat?
Telehealth physical therapy can treat many of the same conditions and specialties as in-clinic therapists. Our most common patients include those hampered by pain in the back, neck, shoulder, hip, knee, ankle, elbow, and hand. These patients often turn to virtual PT to address their limited functional ability, or if they are preparing for surgery or recovering from one.
We also treat a variety and growing list of specialities such as:
Oncology
Medical Weight Loss
Elderly Care
Vestibular
Wellness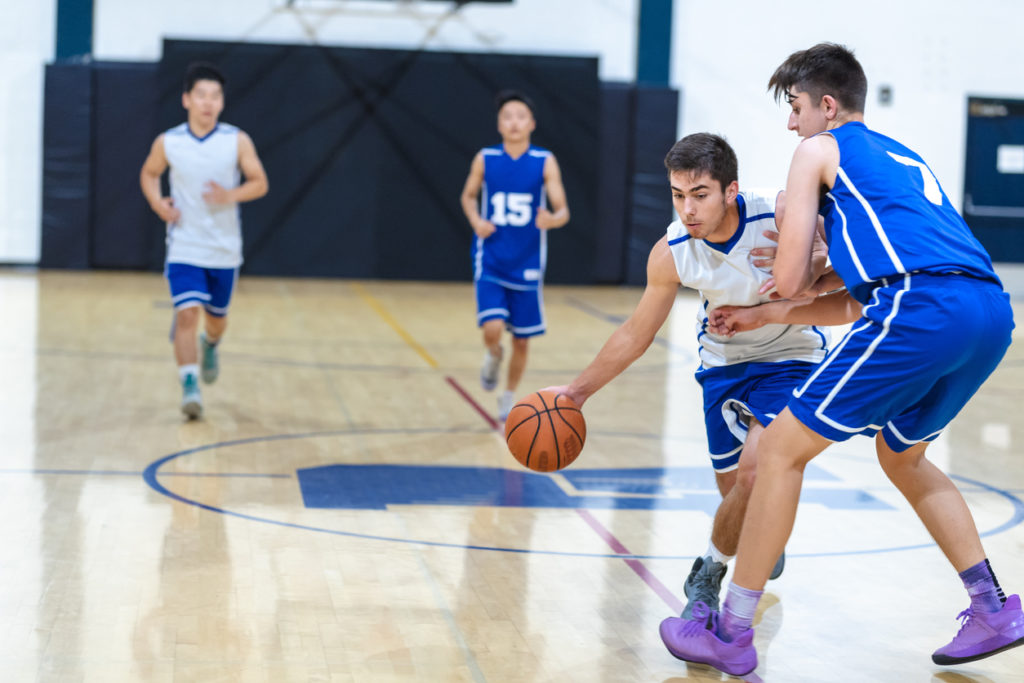 In a more general sense, telehealth physical therapy treats a variety of musculoskeletal pain that affects a person's muscles, tendons, bones, and/or ligaments. Lower back pain is the most common type of MSK pain, but classifications include:
Arthritis and other rheumatic conditions that cause pain in joins and connective tissue, such as rheumatoid arthritis, fibromyalgia osteoarthritis, and gout.
Pain in the spin, such as neck or back pain.
Musculotendon overuse, which causes pain in tendons, joints, and muscles throughout the body.
Bone pain from an injury like an infection or fracture.
Nerve compression pain, such as carpal tunnel syndrome.
This is not an exhaustive list of all the different types of MSK pain, but chances are high these examples will remind you of someone you know who suffers from these common sources of pain.
It's important to remember these disorders affect people of all age groups and significantly contribute to a decreased quality of life. They can affect a person's ability to work, sleep, and move.
Is virtual physical therapy effective?
There are pros and cons to telehealth PT. Physical therapy is traditionally thought of as a hands-on treatment. Not being able to touch and guide a patient certainly has its drawbacks. But virtual PT has proven to be an effective, efficient mode of patient care.
After completing a data-driven study of a hybrid care cohort at Alliance Physical Therapy Partners in which patients were using a combination of MedBridge Telehealth Virtual Visits and in-person visits, we found that a hybrid care model was in fact equally effective or just as effective than in-person visits alone.
47% – Reduced Cost per Episode of Care
For patients using a combination of telehealth and in-person visits, the cost per episode of care decreased by 47 percent

93% – Improved Pain Levels and Better Function
Patients consistently got better using a hybrid care model. In fact, 93 percent experienced a decrease in pain and 98 percent made functional progress towards their goals.

32% – Fewer Visits
Hybrid care decreased the total number of patient visits needed per episode of care by 32 percent.
60% – Shorter Wait Times
With wait times for telehealth visits 60 percent shorter than for in-person visits, patients using telehealth got much faster access to care.
86 – High Patient Satisfaction
Alliance patients reported high satisfaction with the flexibility, convenience, and quality of care they received. Results included a World Class NPS score of 86 and a telehealth survey score of 4.5 out of 5.
They [Agile Virtual PT] set me up with a physical therapist who is very well-versed on my condition and adapted his therapy each week based on my physical and environmental limitations. I feel better educated to manage my back and hip pain now, and my PT is always happy to field questions via email outside of our sessions. Additionally, the administrative staff is very kind, timely, and attentive!

Micayla F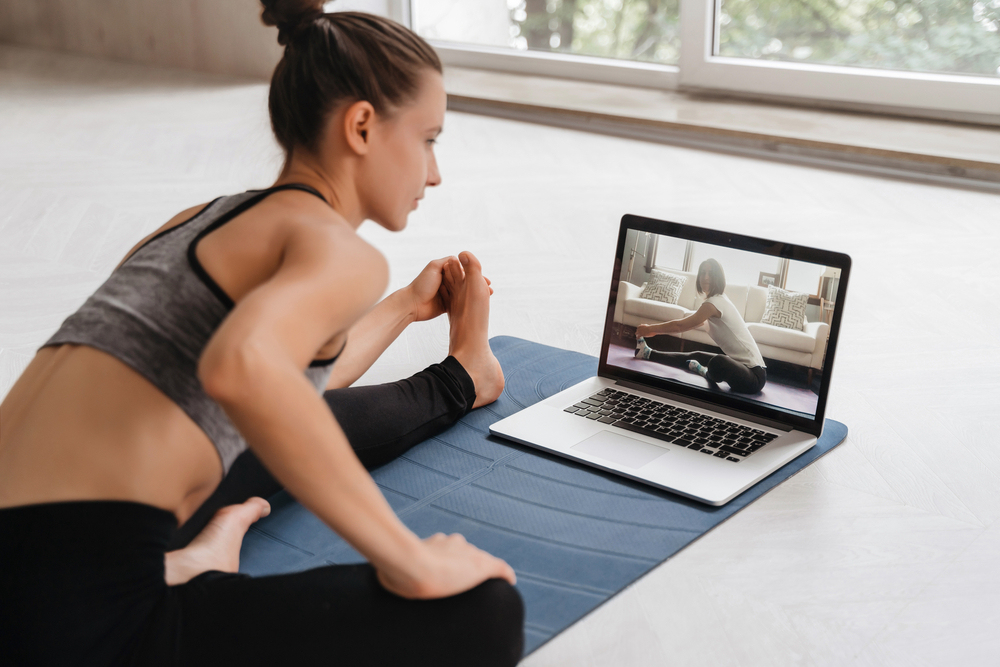 What services are provided by virtual physical therapy?
Telehealth PT provides a plethora of services and can treat a variety of conditions. They include:
Video conferencing so your PT can evaluate your stretches and exercises
Leading educational discussion groups
Providing pre-recorded home exercise and stretching videos
Treating a variety of conditions, including low back pain, shoulder pain, neck pain, hip pain, wrist pain, and foot and ankle pain.
What are the benefits of virtual PT?
Telehealth physical therapy provides patient care for people who cannot make it to therapy clinics or prefer not to come to outpatient clinics. Virtual physical therapy allows patients a chance to continue their care from the comfort and safety of their own homes. Virtual PT can:
Complement in-person clinic visits
Eliminate travel time and waiting in the clinic
Lower your risk of exposure to COVID-19 and other viruses
Provide treatment for patients who don't live close to clinics
Fit scheduled appointments into a busy lifestyle
How much does virtual physical therapy cost?
Telehealth physical therapy has two payment options: insurance and direct pay. For those with health insurance, most major insurance plans will cover all or a portion of physical therapy treatment, including telehealth physical therapy. The other option is for a person to pay directly for treatment themselves.
Every insurance provider is different, but with Agile Virtual PT, most major health insurance plans cover the entire cost or provide a copay for the initial visit assessment along with follow-up visits. Patients can also use their HSA or FSA accounts if they have one.
If patients don't have an insurance option or an HSA or FSA account, they can pay directly for an Agile Virtual PT appointment. An initial assessment is $100 and follow-up visits are $70 per visit. Learn more about how much virtual physical therapy costs here.
If you're a patient interested in virtual physical therapy, Agile Virtual PT will pair you with a licensed and knowledgeable virtual physical therapist. Schedule a free screening or appointment to get started and live life without pain.